How fortunate am I, out playing in one of America's beautiful parks. Having time to travel, climb rocks, drink margaritas, eat plenty of good food, enjoy friends and just relax. No concerns. Not quite like the people served by Sierra Hope. So most of you will recognize by now this is my annual request for your support of my participation at the agency's Walk for Hope. For over thirty years Sierra Hope has provided AIDS support services to people in three counties. And you may remember that for the last several years we have provided a housing program for the homeless, including case management. I would really appreciate your financial donation to help a father and his 2 adolescent sons have the space to secure housing, and a mother to become stable and regain custody of her child, and another mother no longer forced to live in her car - her child can be fed, clean and get to school now. Let's all play together- it works so much better. Thank you for your support.
Join our Walk for HOPE and raise funds and awareness in the community of the services provided by Sierra HOPE. This walk in the redwoods is an opportunity to come together with others who care about those who need assistance, and to raise funds to continue these services.

Register as a participant, join a team, or be a team leader. Then let your friends know how they can participate in the fun by donating and by coming to Big Trees on September 24.
Donations may be tax-deductible, as is the registration fee (also considered a donation.) Participants who raise $100 or more in donations receive an event t-shirt. Additional T-shirts can be purchased.
Registration is a two-step process: Enter your data and pay for your registration, and then set up your personal fundraising page. You can create a team or participate as an individual, but creating your page allows you to invite friends through social media to support you and the Walk for HOPE.

When you arrive on September 24. you will choose your trail and either take a bag lunch or come back to the camp site and join us for lunch. Trails Include:
The North Grove trail, a gentle, well-marked loop about 1.5 miles long that is barrier free,

The 5-mile trail in the South Grove which passes the park's two largest trees – the Agassiz Tree and the Palace Hotel Tree,

and the 600 ft. long

Three Senses Trail, one of the earliest accessible design trails in the State Park system, and allows visitors to experience the feel, smell, and sounds of this magnificent forest.
Registration and donation funds will all go to Sierra Hope but you can choose whether to donate to the organization or individual/team fundraiser during checkout.
Click here for a tutorial on how to set up your individual fundraising page.
You can obtain an offline registration form
here.
Thank you to our sponsors:
Brown Insurance Agency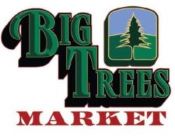 St. Clare of Assisi Episcopal Church
Avery, CA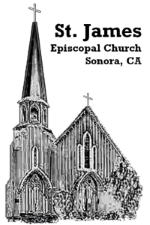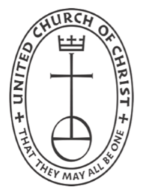 First Congregational Church of Murphys
Union Congregational Church of Angels Camp


Mel Welsh and Dr. Robert Hartmann Donna R. Shannon  Debby Brooks